*i know your not offical pking anymore, but may as well do this for shits.



RuneScape User Name

Themaxruler/color]

[color=red]Name Any Other Accounts You Have Played On

Theunluckyko

Registered IRC Nick(s)

xxx

Combat Level Without/With Summoning

110+9/color]

[color=red]In-Game Picture Of Your Stats
Picture Of Your PK Gear/Money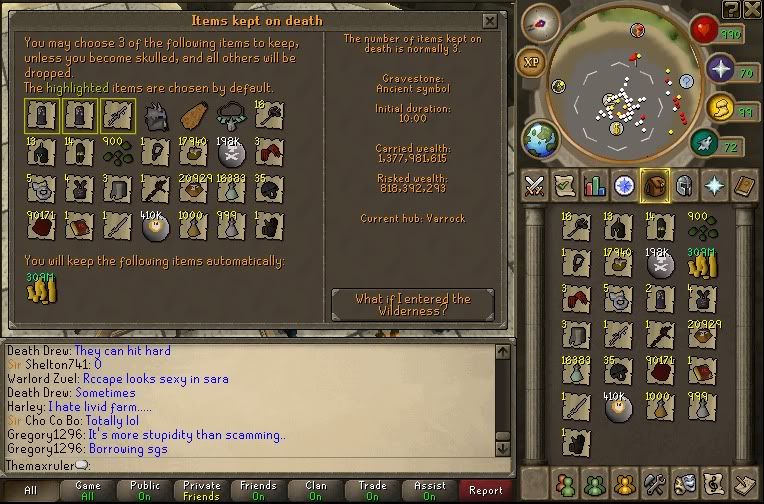 Name The Teams/Clans You Have Been In On Any Account And The Reason For Leaving Them/Getting Kicked
Co-founder of Theunluckyko open clan chat
Why Do You Want To Join SuperNatural?
Small pk trips as i did in tuk CC
Where Did You Hear About SuperNatural?
Youtube long ago
Why Do You Feel That You Deserve To Be Accepted As A Member Of SuperNatural?
in the level range of many of the pkers
Do You Have Any Problems With Any Members Of SuperNatural?
negative
Time Zone
GMT +5
Referrals
xxx
Do You Have A Microphone For Ventrilo?
xxx
Have You Read All Of The Requirements And Rules?
eventually
Have You Read And Do You Agree To Follow The Rules Of SuperNatural Posted Here Throughout The Full Time You Are A Member?
have general idea
Anything Else You Wish To Say May Be Added Here
hai