RuneScape User Name
Mr.Hanki6
Name Any Other Accounts You Have Played On
A few pures, but nothing serious
Registered IRC Nick(s)
mr_hanki6
F2P/P2P Combat Level
110/119
In-Game Picture Of Your Stats
Picture Of your Hats/PK Gear/Money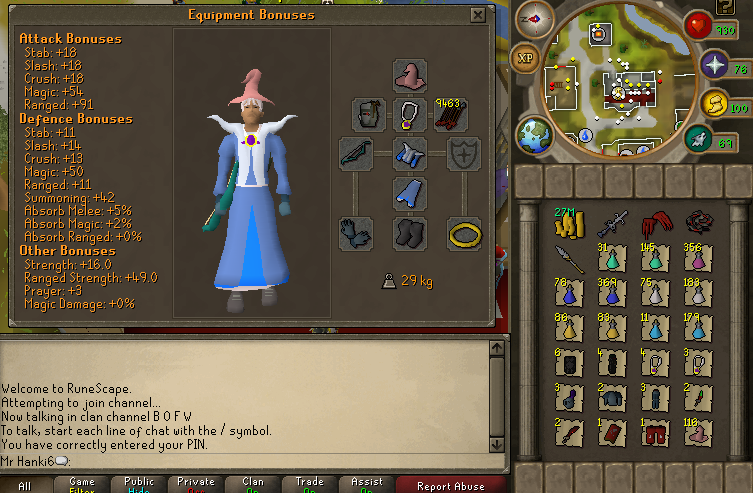 Name The Teams/Clans You Have Been In On Any Account And The Reason For Leaving Them/Getting Kicked
Shadow Warriors (fell apart and was back when i was under 80 combat as a f2p)
Why Do You Want To Join SuperNatural?
Been looking for a clan to pk with, might as well join the best one
Where Did You Hear About SuperNatural?
Youtube, amazing what u can learn from that place

Why Do You Feel That You Deserve To Be Accepted As A Member Of SuperNatural?
I have spent my time looking around the forums, ill be attending all the events i can, and ill put 100% into this clan
Do You Have Any Problems With Any Members Of SuperNatural?
Sure dont, and plan to keep it this way

Tell Us Something About You (e.g. Name, Age, Hobbies)
My name is Colton, im 18 live im America. For hobbies i love to surf the internet and paintball.
Time Zone
Central (GTM -6)
Referrals
-
Do You Have A Microphone For Ventrilo?
Yes
Have You Read All Of The Requirements And Rules?
Yes
Have You Read and Do You Agree To Follow The Rules of SuperNatural Posted Here Throughout The Full Time You Are A Member?
Yes
Anything Else You Wish To Say May Be Added Here
Look forward to joining the clan and meeting all of its members
"I am so clever that sometimes I don't understand a single word of what I am saying."