RuneScape User Name
beast2218
Name Any Other Accounts You Have Played On
dagons mage
Registered IRC Nick(s)
beast2218
[SN]beast2218
F2P/P2P Combat Level
111
In-Game Picture Of Your Stats
Picture Of your Pking Gear/Inventory
Picture Of your Pking Supplies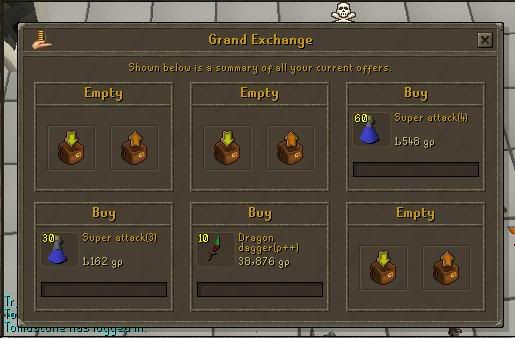 Name The Teams/Clans You Have Been In On Any Account And The Reason For Leaving Them/Getting Kicked
Lethal fate but i did not get a good vibe from them so i soon left
Why Do You Want To Join SuperNatural?
I only really play runescape because of pkin and i heard that SN has a good pkin rep and are one of the bests for my level.
Where Did You Hear About SuperNatural?
One of my friends told me about this clan so i did some research on google and eventually decieded to apply
Why Do You Feel That You Deserve To Be Accepted As A Member Of SuperNatural?
I have been playing runescape for 3 yrs now and half of that time has been spent pkin, so i am some what of a experienced pker
Do You Have Any Problems With Any Members Of SuperNatural?
NO
Tell Us Something About You (e.g. Name, Age, Hobbies)
Hi, my name is Marius Spikas, im 17, i was born in lithuania (eastern europe) but spent most of my life living in the UK. I am 6ft 4 and enjoy playing basketball, currently I am going to college and also have a part time job, i dont wanna say where lolz
Time Zone
GMT
Referrals
none
Do You Have A Microphone For Ventrilo?
lost mine but ill buy another one if i get accepted
Have You Read All Of The Requirements And The 5 Application Rules?
yes, all of them several times
Have You Read and Do You Agree To Follow The Rules of SuperNatural Posted Here Throughout The Full Time You Are A Member?
yes
Anything Else You Wish To Say May Be Added Here
I have nothing else to add