RuneScape User Name
Im An E Thug
Name Any Other Accounts You Have Played On
Tha Munchies, Stfu N P0t
Registered IRC Nick(s)
Ross|Thug
F2P/P2P Combat Level
101
In-Game Picture Of Your Stats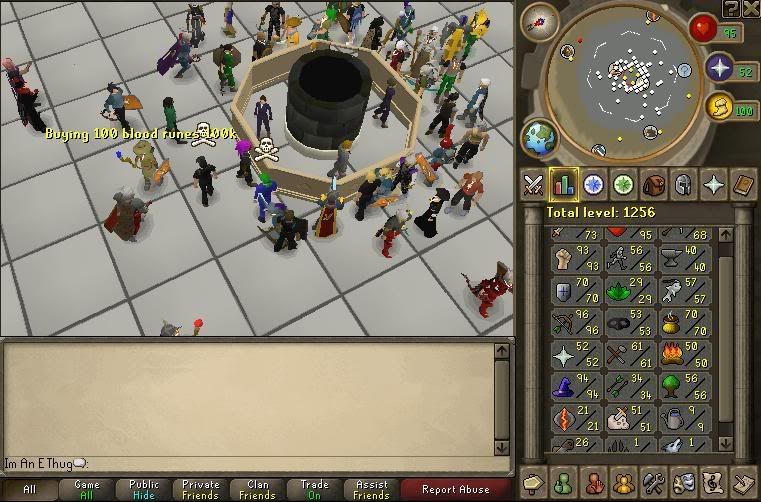 Picture Of your Pking Gear/Inventory
Picture Of your Pking Supplies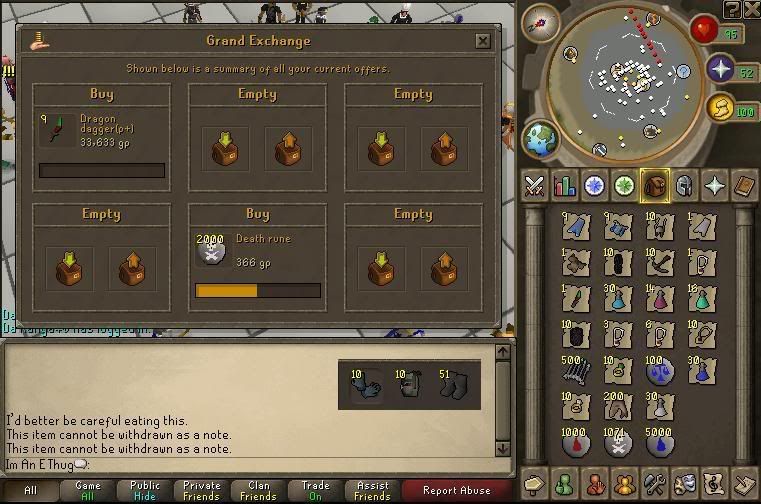 Name The Teams/Clans You Have Been In On Any Account And The Reason For Leaving Them/Getting Kicked
FOE, Quit my pure
SuperNatural, Tha Munchies got banned.
Why Do You Want To Join SuperNatural?
It was a fun and an active clan when I was in it, pretty much always had good number turnouts on the trips.
Where Did You Hear About SuperNatural?
YouTube
Why Do You Feel That You Deserve To Be Accepted As A Member Of SuperNatural?
Because I love to pk, and I will be an active person in the clan, not just someone who joins and never helps out.
Do You Have Any Problems With Any Members Of SuperNatural?
No
Tell Us Something About You (e.g. Name, Age, Hobbies)
My name is Cody, im 17 i live in Tennessee. I play hockey and I train MMA. None of my friends know that i scape haha.
Time Zone
Central
Referrals
-
Do You Have A Microphone For Ventrilo?
Yes
Have You Read All Of The Requirements And The 5 Application Rules?
Yes
Have You Read and Do You Agree To Follow The Rules of SuperNatural Posted Here Throughout The Full Time You Are A Member?
Yes I Do
Anything Else You Wish To Say May Be Added Here
Thank you and I look forward to hopefully being part of SN