RuneScape User Name
Hot Turtle
Name Any Other Accounts You Have Played On
Newportshort
Registered IRC Nick(s)
NewportShort
F2P/P2P Combat Level
102/102
In-Game Picture Of Your Stats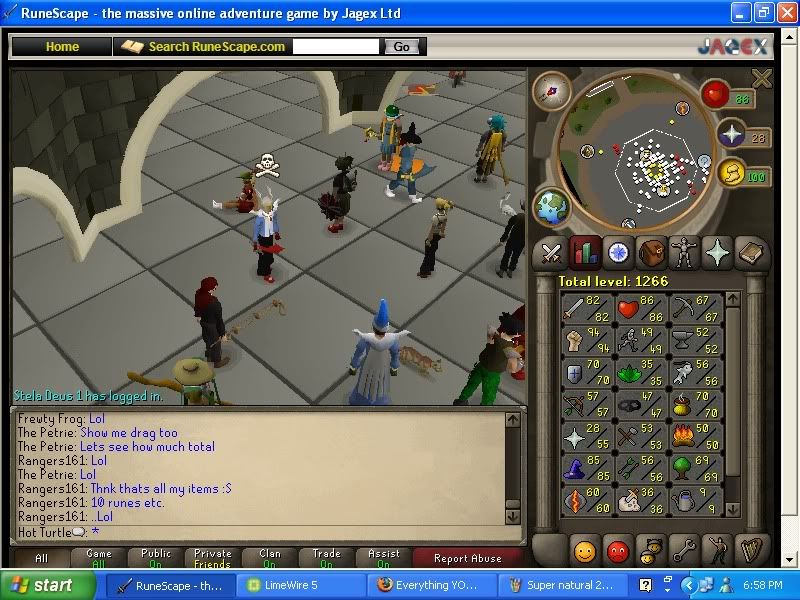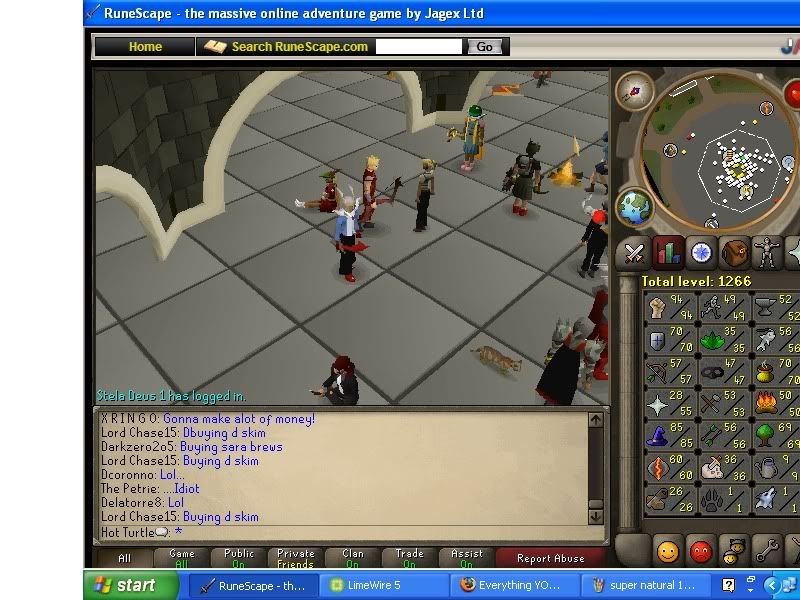 Picture Of your Pking Gear/Inventory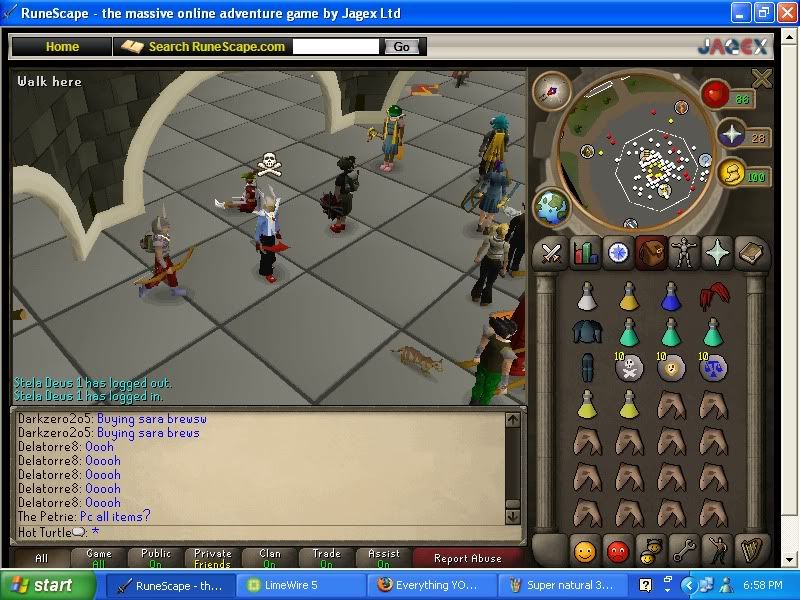 Picture Of your Pking Supplies
Name The Teams/Clans You Have Been In On Any Account And The Reason For Leaving Them/Getting Kicked
none
Why Do You Want To Join SuperNatural?
I've just started back pking and i really need a good team i've watched Soz Owned's vids
and im very impressed. I really hope ya'll will let me fight by your side.
Where Did You Hear About SuperNatural?
Soz Owned's vids
Why Do You Feel That You Deserve To Be Accepted As A Member Of SuperNatural?
Im a team player and I really love pking.
Do You Have Any Problems With Any Members Of SuperNatural?
None
Tell Us Something About You (e.g. Name, Age, Hobbies)
My names Jonathan Varnadoe im 18 yrs old. I like to pk and get high.
Time Zone
Eastern
Referrals
None
Do You Have A Microphone For Ventrilo?
Nope sorry

Have You Read All Of The Requirements And The 5 Application Rules?
Yes i'd say ive read them atleast 10 times now?
Have You Read and Do You Agree To Follow The Rules of SuperNatural Posted Here Throughout The Full Time You Are A Member?
I agree
Anything Else You Wish To Say May Be Added Here
Hope to hear from you soon and ty for reading my app