RuneScape User Name


Ranger 9od

Registered IRC Nick(s)
Ranger 9od

F2P/P2P Combat Level

107/109

In-Game Picture Of Your Stats
Picture Of your Pking Gear/Inventory
Updated! Had lil minor problems with the last ones..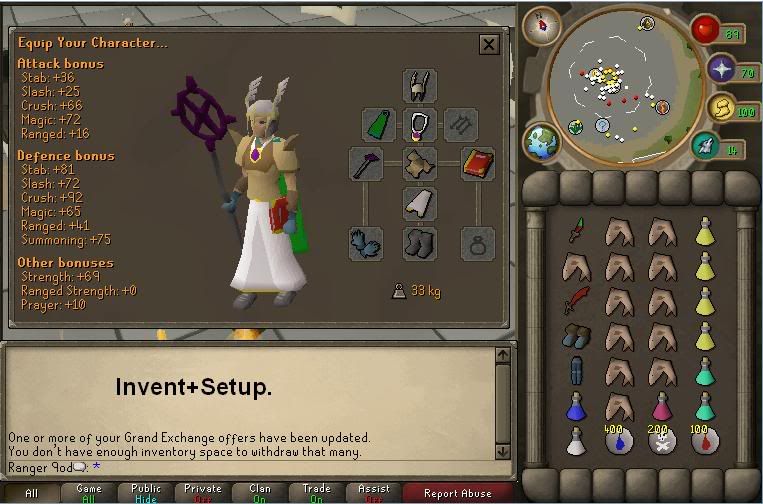 Name The Teams/Clans You Have Been In On Any Account And The Reason For Leaving Them/Getting Kicked
Sz(Skulled Anzacs),Leader Quit. SB (Sacred Bloods) They didnt pk enough so i left.
Name Any Other Accounts You Have Played On
R 4 p 3 pjz, T A N K E H
Reason For Joining SuperNatural
Wanted people to pk with

Where Did You Hear About SuperNatural?
Youtubee.
Why Do You Feel That You Deserve To Be Accepted As A Member Of SuperNatural?
Yeahh, all i do is pk, i play to pk

Referrals
None

Do You Have Any Problems With Any Members Of SuperNatural?
Nope
Tell Us Something About You (e.g. Name, Age, Hobbies)
Uhm, Names Matt, 15 nd i kill people in games.
Time Zone
AEST
Can You Vid Our PK Trips?
Yep :D, Can put on my vids too

Do You Have A Microphone For Ventrilo?
I do, but my mics fkn up lately so gettin new headset

Do You Agree To Not Only Be Active In-Game But Also On Forums And The IRC Channel #Soz? As Well As Understanding That SN Is An Active Pk'ing Clan And Failure To Uphold An Acceptable Level Of Activity Could Result In A Kick?
Sure do.
Have You Read and Do You Agree To Follow The Rules of SuperNatural Posted Here Throughout The Full Time You Are A Member?

Yep
Anything Else You Wish To Say May Be Added Here
Boobies are naice