RuneScape User Name
Leperdrummer
Registered IRC Nick(s)
Leperdrummer
F2P/P2P Combat Level
F2P: 100 P2P: 102
In-Game Picture Of Your Stats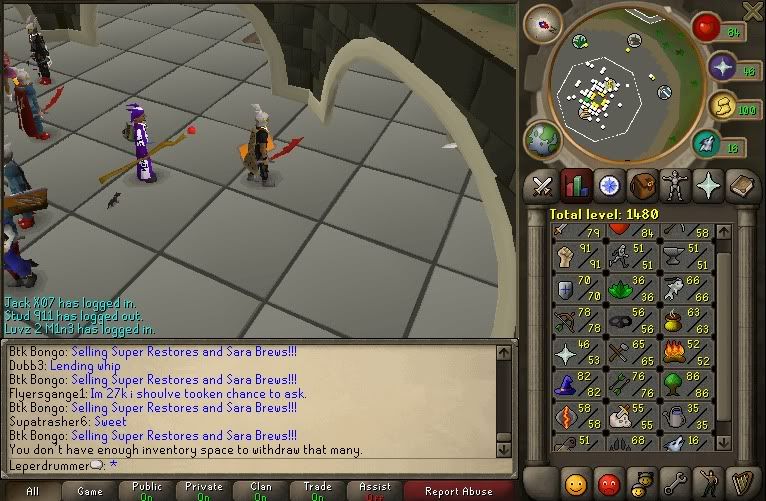 Picture Of your Pking Gear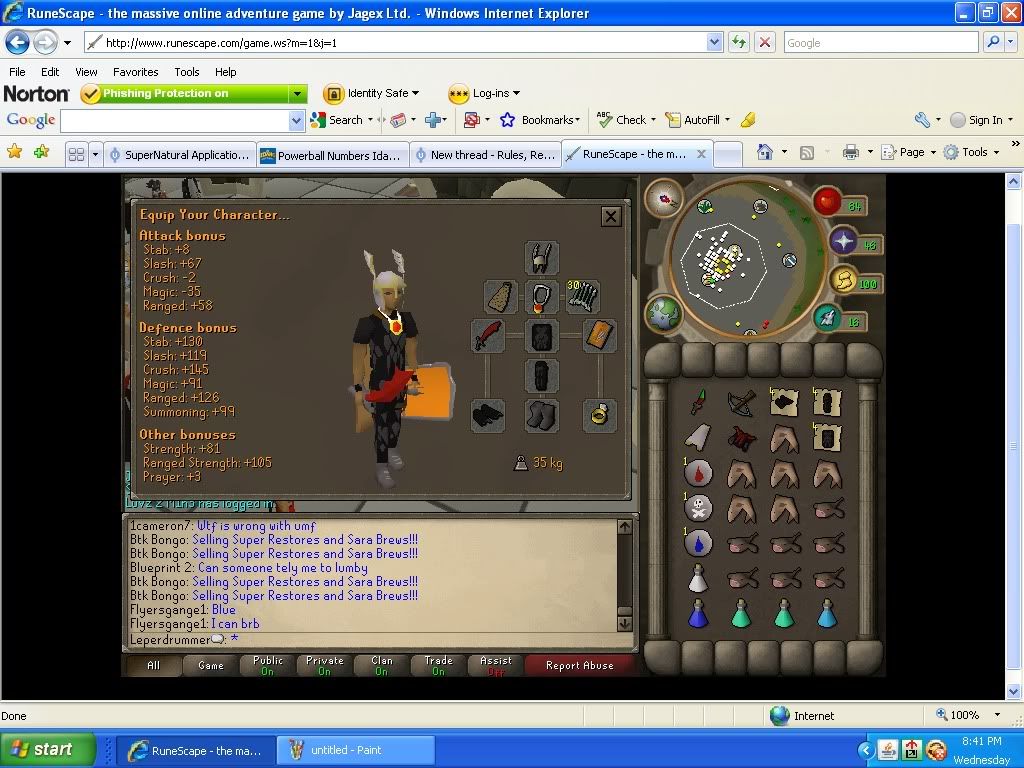 Name The Teams/Clans You Have Been In On Any Account And The Reason For Leaving Them/Getting Kicked
I have not been in a clan since old pking.
The clan name was G.O.P
It was just a little clan I made.
Name Any Other Accounts You Have Played On
Blo0d R4ng3d, Blo0d N00bs, Ranged Him(Hacked), E1lo Mate, Big Fat Jake.
Reason For Joining SuperNatural
I have always been a fan of Gatis ever since I saw vid number 1 by the printer lol, He is such a great pker and would be very honoured to be in his clan.
Where Did You Hear About SuperNatural?
On Youtube Soz Owned's PVP vids.
Why Do You Feel That You Deserve To Be Accepted As A Member Of SuperNatural?
I am a good person fun to be with, active a lot, love to pk!
Referrals
-
Do You Have Any Problems With Any Members Of SuperNatural?
clukcluk's he just seems annoying and same with coolness_21
Tell Us Something About You (e.g. Name, Age, Hobbies)
Name is Josh I Ski (Training for Olympics during winters) Skate and in school. :s
Time Zone
Mountain
Do You Agree To Not Only Be Active In-Game But Also On Forums And The IRC Channel #Soz? As Well As Understanding That SN Is An Active Pk'ing Clan And Failure To Uphold An Acceptable Level Of Activity Could Result In A Kick?
Yes I do
Have You Read and Do You Agree To Follow The Rules of SuperNatural Posted Here Throughout The Full Time You Are A Member?
Yes I have and I do.
Anything Else You Wish To Say May Be Added Here
Pretty much said it all, Oh I am learning photoshop and how to make vids XD